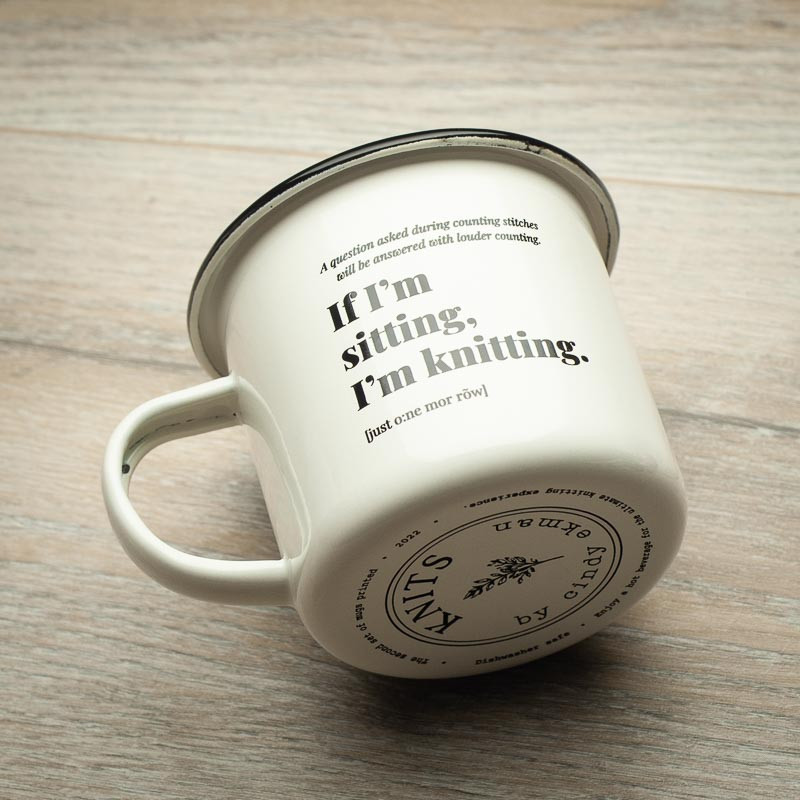  
Knits by Cindy Ekman - The Enamel Mug
Lovely knitters enamel mugs are here!
The mug has written in it:
"A question asked  during counting stitches, will be answered with louder counting" & "If I'm sitting I'm knitting" samt hur man uttalar "one more row"
In the bottom it says: "The first ever set of mugs printed in 2022." & "Enjoy a hot brewerage for the ultimate knitting experience."
The mugs are mostly made by hand so there can be some beauty flaws in them.
Can be washed in dish washer in low temperature.
Made in China.