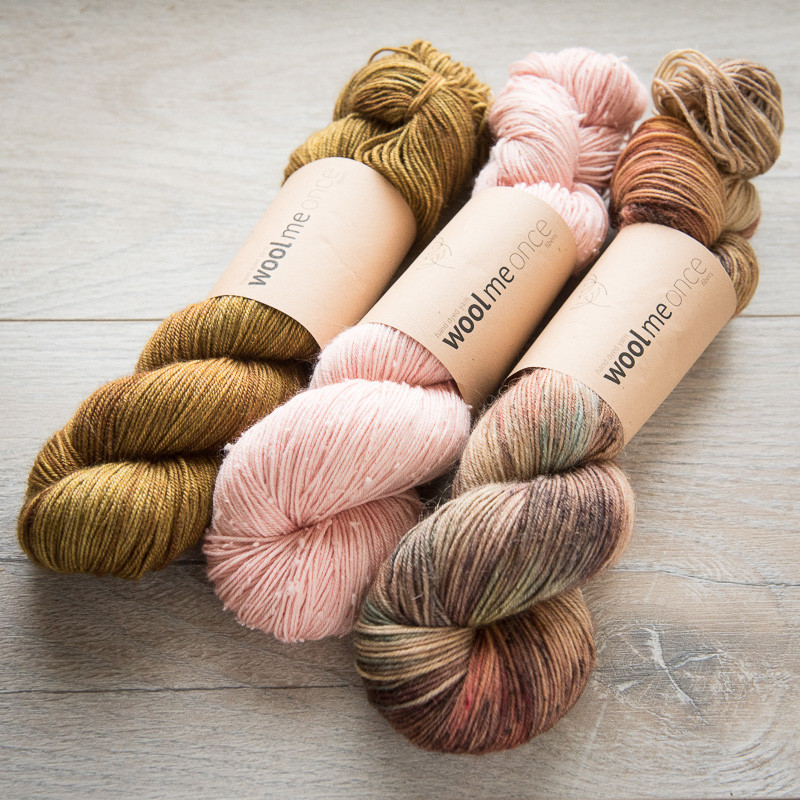  
Kirsi Kunnas Collection
Kirsi Kunnas Collection has got it's inspiration from the lovely poems and stories of finnish author Kirsi Kunnas. The yarns are sold as a set.
Punni
Cotton Tweed base
84% superwash merino, 16% cotton acrylic nep
425m/100g
Haitula
Mohair Sock base
55% superwash merino, 20% kid mohair, 25% nylon
400m/100g
Tunteellinen Siili
SilkYak base
60% superwash merino, 20% silk, 20% yak
366m/100g
Hand wash, dry flat.
Hand dyed in Finland in a basement of a household with cats.